The Kennedy Space Center on the East Coast certainly has to be at the top of my list of fun places.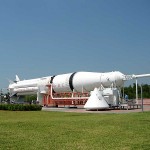 From examples of several different rockets, to a Shuttle Launch Simulation, to great 3D movies, there is plenty to see.
The admission to the site is valid for two days, and there is plenty to keep you busy and entertained for both days.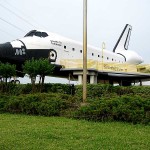 There are a few optional tours available, at an addition fee. We found them to be worthwhile.  Check their website for current rates and availability.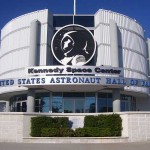 Included in the price, is admission to the United States Astronaut Hall of Fame, a short drive away.  For those of us who grew up during the 50s and 60s, the memories come flooding back. On display are some of the original space suits used by our pioneer astronauts as well as many other artifacts.
The web
site for the Kennedy Space center is here. Be sure to visit the site for new programs and tours.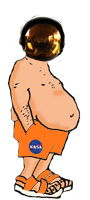 FOG sez:
How do I get out of this helmet?