A gin and tonic tree.
This would be almost as popular as a money tree!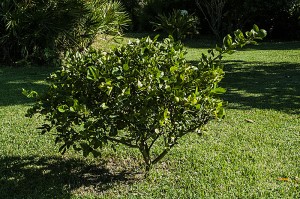 A few years ago, friends gave us a small potted lime tree. We planted it in the back yard, watered, fertilized it and waited. It is now about 4 feet tall.
It took about 3 years to start producing fruit. In fact, I said this spring, that if the tree did not have any limes on it this year, I was going to pull it out.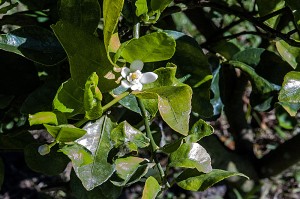 The tree must have heard me. Early in the summer, blossoms started to form. We got all excited. Then, the blossoms dried up and fell off.
A little research found that it was not unusual for a lime tree to produce 10 blossoms to get one lime. Pretty soon we saw some very small fruit. Once it got started, it just kept on putting out blossoms and a good many turned in to fruit.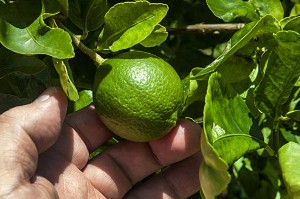 We have been harvesting the limes for a few months. The tree will produce fruit all year round, as long as the temperature stays warm enough.
There can be blossoms, small buds and mature fruit on the tree at the same time. Today, when I went out to photograph the gin bottle on the tree, I found several new blossoms. The tree has 8 limes in various stages of maturity on it as well.
So far, we have been able to leave the fruit on the tree until we want to use it. As is the case with other citrus trees, as it gets larger, we may have an over abundance of fruit.
The limes are very tasty and love to swim in a good gin and tonic.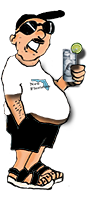 FOG Sez:
Me and a Gin and Tonic:
Just another day in Paradise!