Thank you for visiting New Floridians.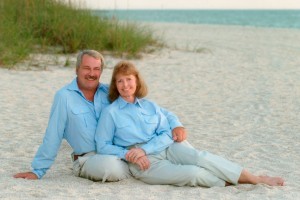 In 2001, after spending 50 winters in Pennsylvania, we decided to move to Florida. We were complete rookies. We lived in a rented house for over 27 years. It had a 20′ x 30′ yard, no landscaping and very little plants or flowers.

Our new Florida home had all of the bells and whistles a New Floridian wants:
Pool
Large lot
Plenty of plants and landscape
Air conditioning and more
The problem was, we had no idea how to take care of most of these things. Our northern air conditioning system consisted of installing a window unit in the summer and removing it in the fall.  Cutting my northern grass took about 15 minutes with an electric lawn mower.
What had we gotten ourselves into?
Fortunately, we soon found out that we had wonderful neighbors. One was a fellow across the street who, not only was a long time resident of Florida, but a great gardener and all round home expert. Next door, we found wonderful people as well. Though they were about 10 years younger than us, they took us under their wings and shared their knowledge of Florida living. Sadly, they moved after about 5 years. The neighborhood has not been the same since.
In case you do not have such great neighbors around you, when you move to Florida, we want to share some of the things we learned as we settled in to Florida living.
Note that we live on the West side of the state, in Sarasota county.  We are close, less than two miles, to the Gulf of Mexico. So, our observations and comments will reflect the weather and living conditions in this part of the state.
Please understand that we do not claim to be authorities on anything. Our articles chronicle what we have done,  the solutions  we discovered and the opinions we developed.
The best advice we can give you, is to look at this site as a possible source or help but not to count on it exclusively.