When we first moved to Florida, someone told us that they went to the beach each New Year's Day and picked up one seashell. They then, marked the year and the high temperature for that day on the shell and saved it. That sounded like a good idea, so we have adopted the same ritual.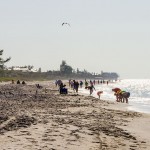 We usually go to the beach about mid-morning; before the crowd gets there. The number of visitors on the beach is directly related to the temperature. On a cool day, there are many fewer beachcombers. This year, the thermometer climbed to 79 degrees, and the beach was pretty crowded. It was a great day to be on the beach.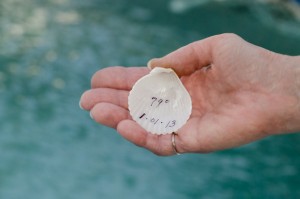 Our shells tell us that the temperatures have ranged from a low of 68, to a high of 80. Three of the years, we suffered through rain and wind to find our shell.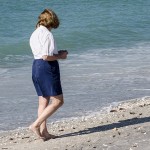 It has become a fun tradition for us and a good excuse to go to the beach. Sometimes we get caught up in everyday life and beach visits get pushed aside. Not to mention that as we get older, the old memory is not as good as it once was. We can look back over the years through the shells and better appreciate winters in Florida.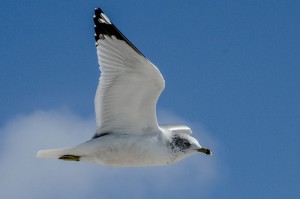 Even got to photograph a passing gull.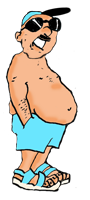 FOG sez:
Remember temps from other years?  I can't remember where I left my shirt this morning.