Florida has several cemeteries dedicated to our Veterans. We have visited Sarasota National Cemetery several times. While I did not serve in the US Armed Forces, many of my friends and relatives have. It is a privilege to visit and pay tribute to the heroes interned in this hallowed place.
A few days before Memorial Day, I went to the cemetery hoping to find a spot for a sunset photo. We arrived as the sun was getting close to the horizon. I took a tripod from my car and started walking to a spot to make the photograph. I was a bit surprised to see a uniformed security guard approach me to find out what I was doing. As soon as I explained what I had planned, he was OK. But, just to be safe he never left the area until I packed up my photo equipment. It was comforting to know he was diligent in his job of protecting the final resting place of our vets.
The sun really cooperated with me this day. I was really happy with the photograph I created. I hope you enjoy it.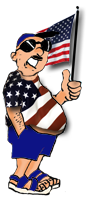 FOG sez: Thank you all Veterans; each and every one of them are true heroes.