Potential Florida residents, people considering moving to Florida, are often greeted with a new term: lanai. Many TV viewers were introduced to the word lanai on the "Golden Girls" program, broadcast in the mid-80s.  Still, many people outside of Florida do not know what they were talking about.
Just what is a lanai and do you need one?
The word lanai is used to describe a covered porch or veranda in tropical locations. It is a great space for a container garden.
A lanai in Florida can be any covered area outside of the house, usually screened, that is used as a living space. Most of the time, the lanai is furnished with casual tables, chairs, benches and chaise lounges.
Many swimming pools are contained within the lanai, along with additional pool type furnishings and toys. The screen enclosure is referred to as the pool cage.
We were on an airplane landing in Orlando a few years ago; sitting in front of us were two teenage girls. As the plane descended over a residential area, the girls remarked, "Look, all of those homes have batting cages in the back". Obviously, it was their first visit to Florida.
A ceiling fan, installed in the lanai, makes sitting outside comfortable, even on hot days. We use our lanai just about every day. In the summer, we start the days with coffee on the lanai and at noon, we eat lunch there as well. We often eat dinner at the lanai table in the fall and spring. Winter use depends on the temperatures; more often than not, we eat at least one meal outside.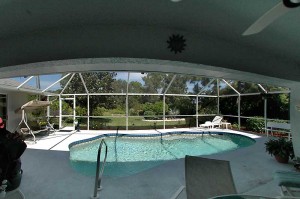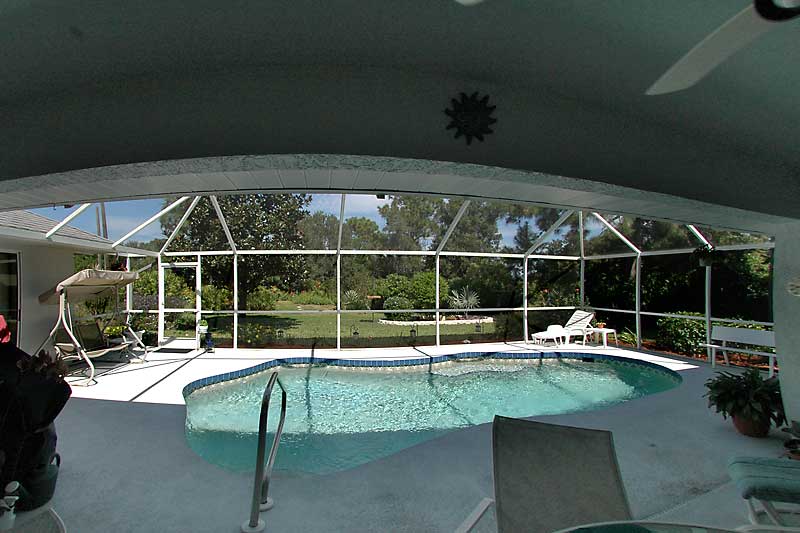 If you have been reading our articles, you know we face wooded wetlands in our backyard. We have a good variety of wildlife visiting. So, anytime we are relaxing on the lanai, we keep an eye out for any of Mother Nature's critters walking by.
The direction your lanai faces makes a big difference.

When we were looking at houses to purchase, we really never gave any thought about where the sun was located in relation to the house. Our lanai faces north; I consider that to be perfect. We never get sun directly into the lanai; the pool, however, does get direct sun most of the year. Lanais that face east or west get either direct morning or evening sun, making it somewhat difficult to use during those times. Friends have a west facing lanai and it is almost impossible to sit out there on a hot summer evening. They had to have large blinds installed to block the sun from shining into their interior living area. South facing lanais have sun shining in almost all day long.
After living in Florida for over 10 years, a north facing lanai would be on my list of "must haves" for my home. You may not agree, but if you are considering moving to Florida, keep the orientation of the house in mind; it does affect your outdoor living. See more of our articles about Florida Living.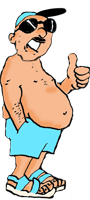 FOG Sez:
Lanai, another place to take a nap!