April is a beautiful month in Florida.
The days are warm and the nights are cool. The sky seems to be bluer than ever. I decided it was a great day for some photography.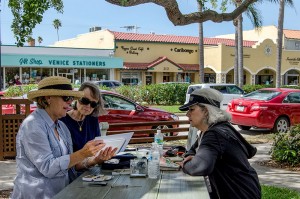 While walking through downtown Venice today, I came upon these three lovely ladies, seated at a picnic table in the shade. Mind you, this is along the main street in the town (West Venice Avenue).

A picnic table, downtown! How cool is that?



They explained that they were sketching the business district. They often use the area as a subject for their artwork. "There is always something interesting to draw", they told me. They were gracious enough to permit me to photograph them as they discussed their drawings. Thank you ladies.
What better way to spend a spring day in Florida!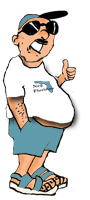 FOG sez: I said it before and I'll say it again: Just another day in Paradise!