Horse lovers will love this.
The winter home of Herrmanns' Royal Lipizzan Stallions is outside of tiny, Myakka City, Florida. It is an easy drive from Sarasota, just a few miles east of Route 75.
Each year, the family owned troupe, practices their touring show on the farm grounds. Practice may not be the right word; a complete show is performed each day. In addition, visitors are encouraged to tour the barn and grounds.
I am not a horse lover, I think they are pretty animals, but I can't say I am really that fond of them. That being said, I enjoyed the show. In fact, we enjoyed it so much, that we have been there three times.
The owners and trainers are descendants of Colonel Ottomar Herrmann of Austria. US General George Patton helped Herrmann save the horses from the advance of the Russians during World War II. The family strives to maintain the art of horse riding from the Hapsburg Empire.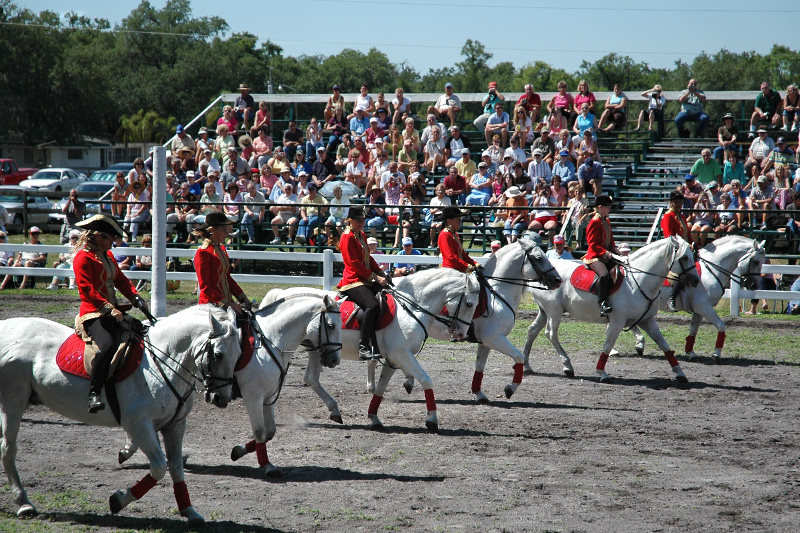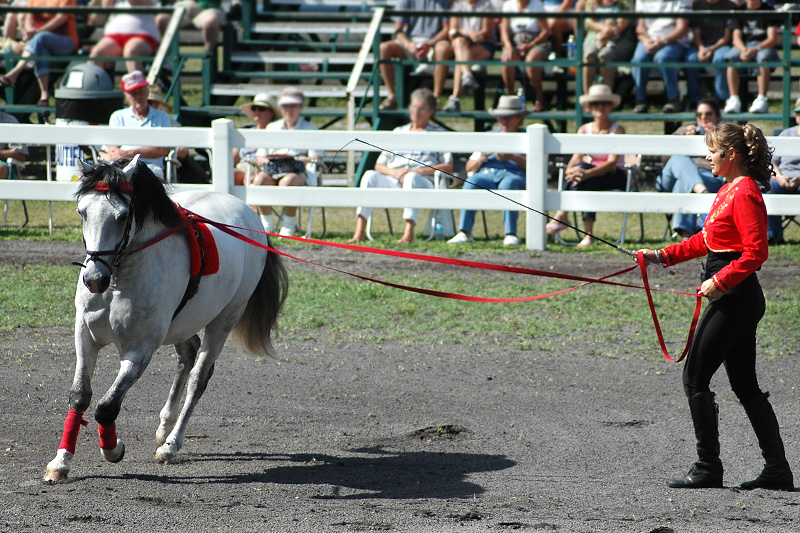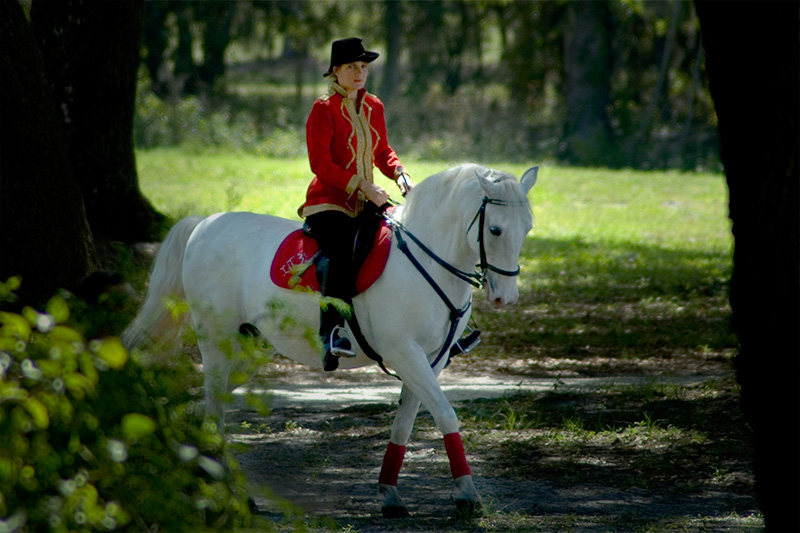 The animals go through a series of jumps, kicks and precision moves that thrill the viewers. An explanation of the horse's moves is given all through the show, as well as the history of the animals.
It is a very entertaining show and well worth the drive.  There is a suggested minimum donation for admission. For more info and show times visit their website.
History of the Original Herrmann's Royal Lipizzan Stallions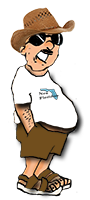 FOG sez: I'll bet it took less time to train those horses than it did for my wife to train me.
Actually, she is still trying.