What to look for when purchasing a home in Florida.
No, you do not have to clad your Florida home in steel plates to be safe from storms. You might consider some of the following things when choosing a new home.
Location, Location, Location
That old adage used in real estate is very true here in the sunshine state, when it comes to choosing a house.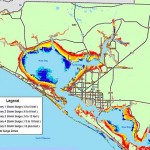 Every county has an emergency map that indicates the possible flooding and evacuation zones for a storm. The zones show what areas will be most impacted by winds and storm surges (rising water).

It would be wise to inquire about what zone your prospective home is in. The location will not only affect your potential storm damages, but your insurance premiums. Living within two miles of the coast greatly increases the cost to have the home insured. A good Realtor will have this info ready for you, or at least be able to find it quickly.
Garage Door
FEMA reports that 80% of hurricane wind damage starts with wind entering through the garage doors. Look for an updated garage door on any house you are considering, that is, one that is rated for 150 mph winds. A door with reinforcing braces is even better. If you fall in love with a house that has an older door, a more wind resistant one can be installed for around $1,000.00.
Hurricane straps
Hurricane straps are metal straps that attach the roof to the walls and the foundation. They help keep the roof on the house during strong winds.  While they can be added to an existing house, at a pretty high cost, it is best if they are installed during the building process.
Storm Panels or Shutters
There are lots of different ways to protect your windows and doors during a storm. A house that has some sort of a protective system would make it more desirable. Costs to add panels or shutters can range from a few hundred dollars for plywood to several thousand for electric operated accordion shutters.
Hurricane Impact Windows
These are specially fabricated windows with glass intended to withstand hurricane force winds. Typically, the windows are made with a very thick glass, with a film sandwiched in between the panel, like the windshield of a car. A home with these windows does not need any storm panels or shutters. Of course, this piece of mind comes with a pretty hefty price tag, $15,000 – $30,000 and up, depending on the size of the house and the number of windows.
Most insurance companies offer discounts, if any or all of the above items are in place or added to a home. The savings is not insignificant; you may be able to save up to 50% on your insurance premiums.
It is highly recommended that you hire a qualified home inspector to take a look at the house before you sign on the dotted line. Make sure the inspector you choose is qualified to do a wind mitigation survey at the same time and submit it to your insurance. Not all inspectors have the credentials to do that. It is really important.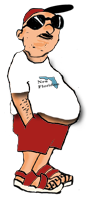 FOG sez:
No jokes here, this is serious stuff.
Make sure you have a GOOD real estate agent and home inspector.